Heated outdoor pool
Water play area
Water slide
Solarium area
Enjoy our campsite in Mandelieu la Napoule with swimming pool
Need to cool off, dive into deliciously warm water, share water games with friends or family ? Our aquatic area with heated outdoor swimming pool in Mandelieu la Napoule is designed to meet all your desires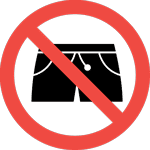 Shorts are not allowed. Swimming trunks are compulsory.
Around the campsite swimming pool, come and enjoy the sunshine for an afternoon of relaxation and well-being.
We recommend that you use a bathing sheet on the sunbeds. Bathing trunks are compulsory. Please follow the rules of the water park.
Dive into our heated outdoor pool in Mandelieu
Our heated swimming pool is ideal for cooling off in the sunshine of the Côte d'Azur in the south of France.
We offer a 190m² pool with anatomical benches, and an aquatic play area, in a privileged setting where you can bathe in complete serenity. Your campsite on the Côte d'Azur with swimming pool is truly the destination to satisfy all your desires.
Parents can relax on deckchairs in the sun or under a parasol with a good book, while their children play in the pools.
The water park is open from April to September, the pools are heated between 23° to 30° depending on weather conditions
Our aquatic area is open from 10 a.m. to 7 p.m. in low season and from 10 a.m. to 8 p.m. in July/August.
New for 2024: a water slide!
A fenced outdoor pool for safe swimming!
While you relax on the deckchairs on the terrace in Mandelieu-la-Napoule, your children can play in peace and quiet.
Enjoy moments of peace and quiet to recharge your batteries in depth and for the long term at our campsite near Cannes with swimming pool. Your children can share this safe space according to your recommendations and you can relax without any worries for a successful family holiday.
Every holidaymaker will find what they are looking for, parents will be able to enjoy swimming in the large pool while children will enjoy playing with the water games.
What could be more pleasant than to be able to lounge in a secure space!
Since we regularly monitor the water quality of our pools, you can enjoy the quality of the water with maximum pleasure. Our campsite provides for all your desires of perfect freshness.
Water space for children in the Alpes Maritimes
Your children will also want to enjoy the crystal clear water that attracts them. In order to do so in complete safety, we provide you with an ideal water playground for children to have fun in complete safety. They can quickly learn all about swimming with you and dive with delight into a pool under your control.
Your campsite with a swimming pool is the perfect partner for your children to live out their passion for the water element. At the end of your stay, they will have acquired an essential familiarity with water, even know how to swim and will show you their magnificent dives.
Between two swims, also enjoy the activities and entertainment at the campsite (from July 7, 2024 to August 23, 2024), without forgetting the Mediterranean Sea less than 5 kilometers away with its fine sandy beaches and water activities.
Things to remember about the campsite's heated swimming pool
There's nothing like the pool for fun in the sun. You'll love diving in. Experience truly exceptional sensations in our campsite near Cannes. For everyone's comfort, here are a few recommendations:
Bath sheet recommended for sunbathing,
Swimming trunks compulsory,
Shorts or Bermuda shorts may not be worn,
Comply with the water park's house rules.
When you rent a mobile home at our 4-star campsite, you're guaranteed a pleasant holiday in Provence Alpes Côte d'Azur, near Cannes. Our campsite is the ideal place to discover the region, with its nearby beaches, the Massif de l'Estérel, Saint Raphaël, Saint Tropez and many other destinations. Our accommodation is fully equipped for the best holidays on the Côte d'Azur, with cicadas singing and 4-star services. Whether you prefer the sea or the hinterland, discover the riches of Provence and the Mimosa capital.
Camping activities in the PACA region
In addition to our aquatic area, our campsite with swimming pool in Mandelieu offers many activities for children and parents. Enjoy bowls tournaments while the children play on the playground.
The family can have fun with table tennis, trampoline and bouncy castle activities. Without forgetting our entertainer with its activities for children in season (from July 7, 2024 to August 23, 2024). The campsite also offers a catering service in July-August.
Everything you need for a peaceful family holiday on the Mediterranean coast near Cannes.