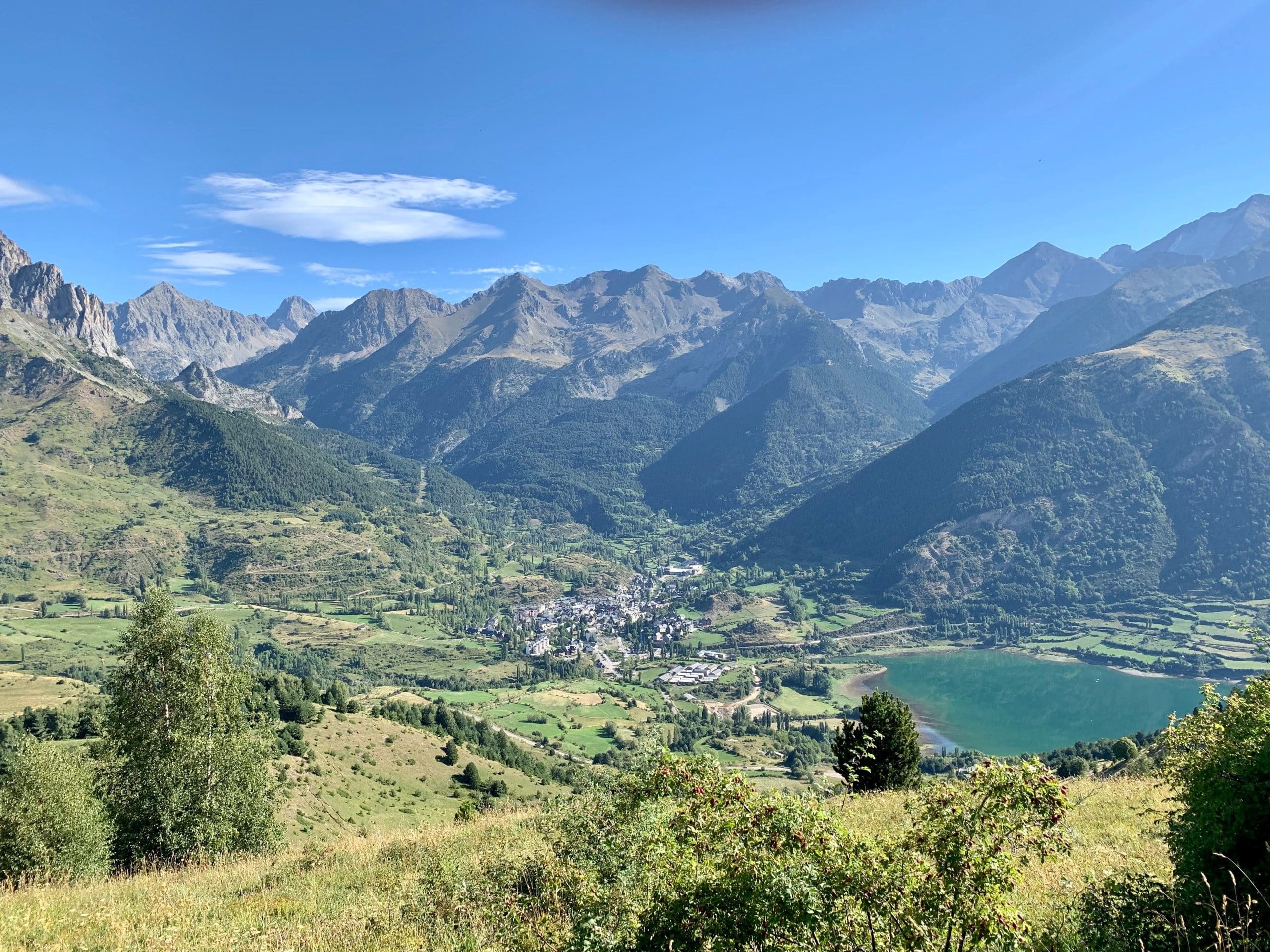 Vacations in the mountains
Tourist places to discover
Family memories
Visits & activities in the region
A region full of treasures to discover!
You like our campsite, our activities and everything you can do there! You will love to discover its surroundings and all the natural and architectural sights that are within your reach. Between tourist places, hikes and walks, beach outings and water activities, you will live incomparable moments in a unique setting. What to fill up with sunny memories!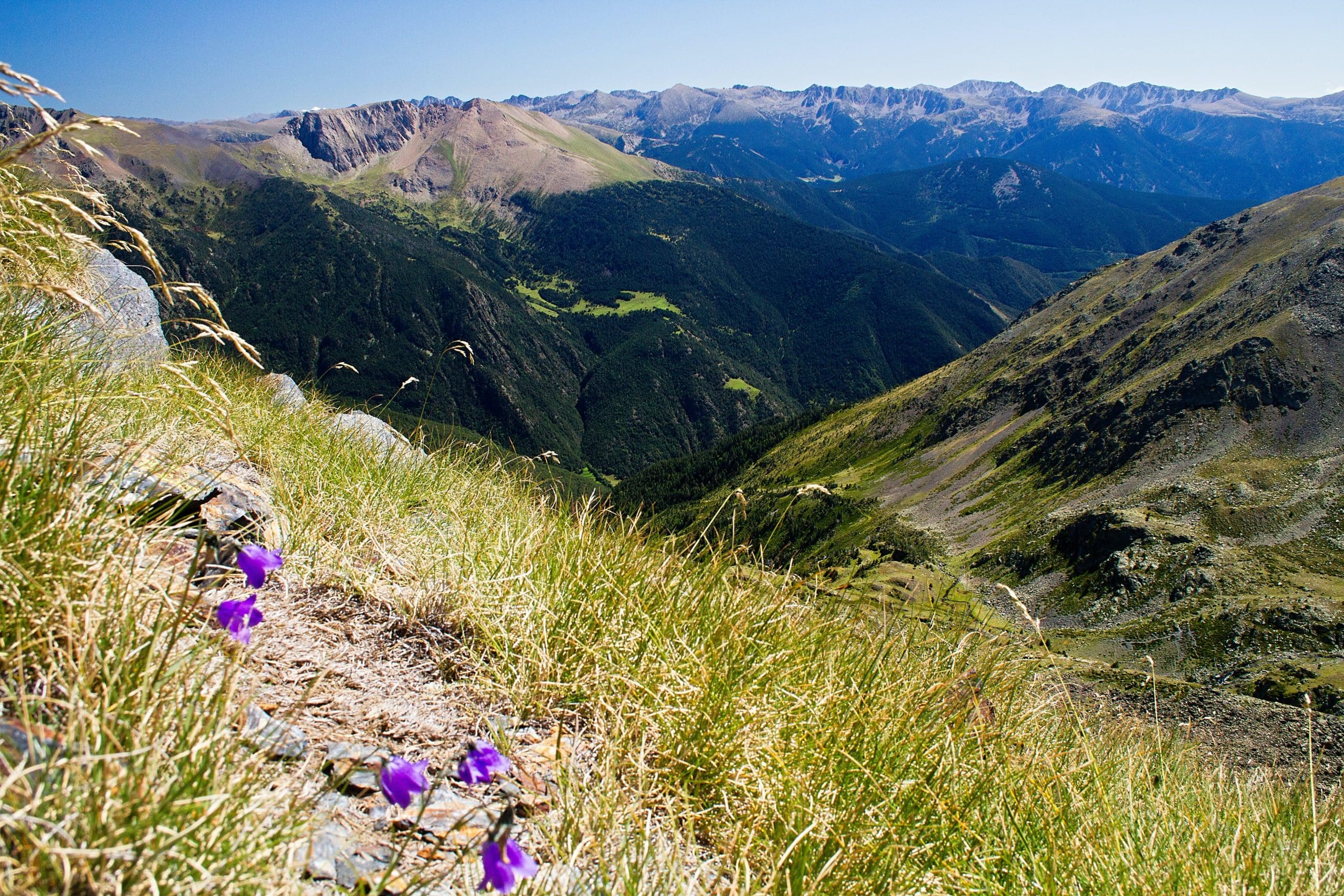 Outings and sightseeing in Mandelieu and its surroundings
The French Riviera is a real jewel that has been welcoming tourists since the 19th century. Many tourist outings near the campsite are available to surprise and seduce you:
The nearby Napoule castle, an old medieval fortress rehabilitated by an American couple of artists, Henry and Marie Clews, during the Roaring Twenties, deploys its assets and its tower to offer you a unique discovery ground. Sumptuous gardens enhance this timeless visit. Free for children under 8 years old, panoramas, parks and natural places,
The Lerins Islands, opposite the city of Cannes, welcome you on their beautiful beaches. A crossing of only a few minutes from Mandelieu-la-Napoule to dock to visit this exceptional site;
Parc de la pointe de l'Aiguille : the Corniche d'or guides you on a path over steep creeks to the beach of l'Aiguille. A sumptuous setting for a luminous hike over turquoise waters.
Other sites of interest are also to be discovered such as the Scandia aquarium of Cannes or the hinterland with the city of Grasse and its perfumes.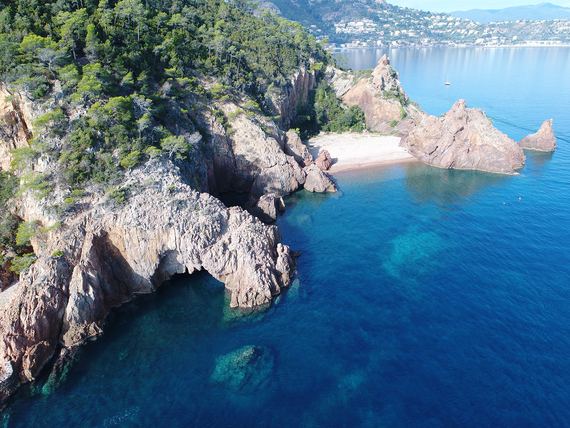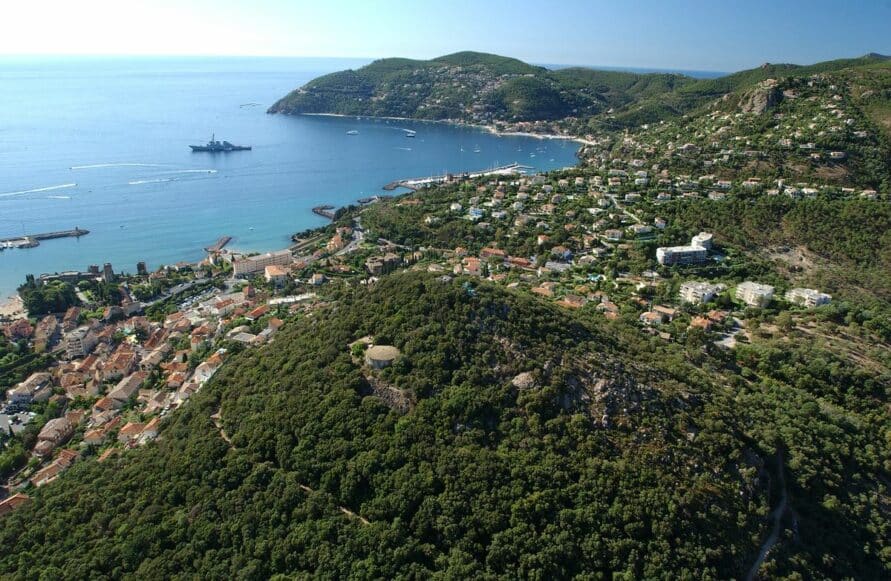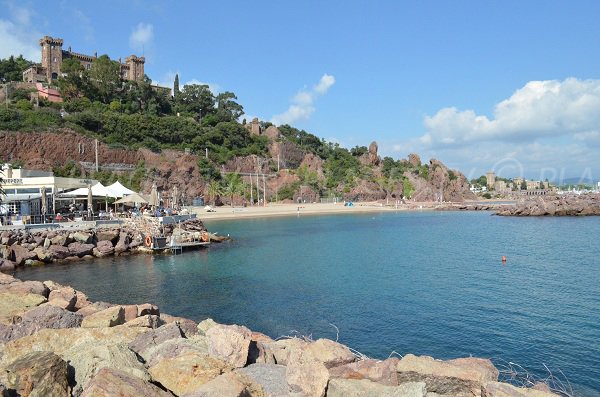 Hiking and nature walks in the vicinity of the campground
As our campsite is located in a natural area, there are many opportunities for walking along the sea or in the hinterland, which offers magnificent views. With the mountainous massifs of the Estérel, you will follow paths that will lead you to the highest point, the mount Vinaigre at more than 600 meters of altitude.
Don't be afraid to make salads! Our Lady of Africa is there to comfort you! This statue erected at the end of the Boar Trail has been holding out its welcoming arms to you since 2014 and reminds us of our proximity to this other continent. The banks of the Siagne, this charming river which meanders peacefully not far from Mandelieu, are lined with greenery and equipped with games for the youngest for a relaxing moment to share with family or friends.
Beaches and water sports to do around the campsite
With 7 sandy beaches in Mandelieu, you have a wide choice to put down your towels and enjoy idle time. You can also practice the various water sports of the city. Fishing, diving, excursions…, everything is within your reach to enjoy the sea in all its forms. On the land side in Mandelieu, you can also find more down-to-earth sports activities such as tennis, horseback riding, fitness, yoga …. Nothing is left to chance so that you will have an absolutely perfect stay in this environment entirely devoted to your pleasure!